It's important to make sure your property looks its best from the moment it goes onto the market. Staging a home effectively can result in your home selling in a much shorter amount of time and for a higher price.
Most buyers form an opinion about a home within the first 7-10 seconds of arriving. Additionally, Over 90% of home searches begin online.
A picture is worth a thousand words. Making sure your home is effectively staged before photos are taken for your listing will significantly increase your chances of selling. A 2019 study by the National Association of Realtors found that 83% of buyers find it easier to visualize the property as a future home when it is staged and most buyers are willing to offer more money for a staged home compared to a similar non-staged home.
A recent study conducted by Home Staging Resources compared the sold prices between staged homes and their nearby, non-staged comparables, and the results were compelling.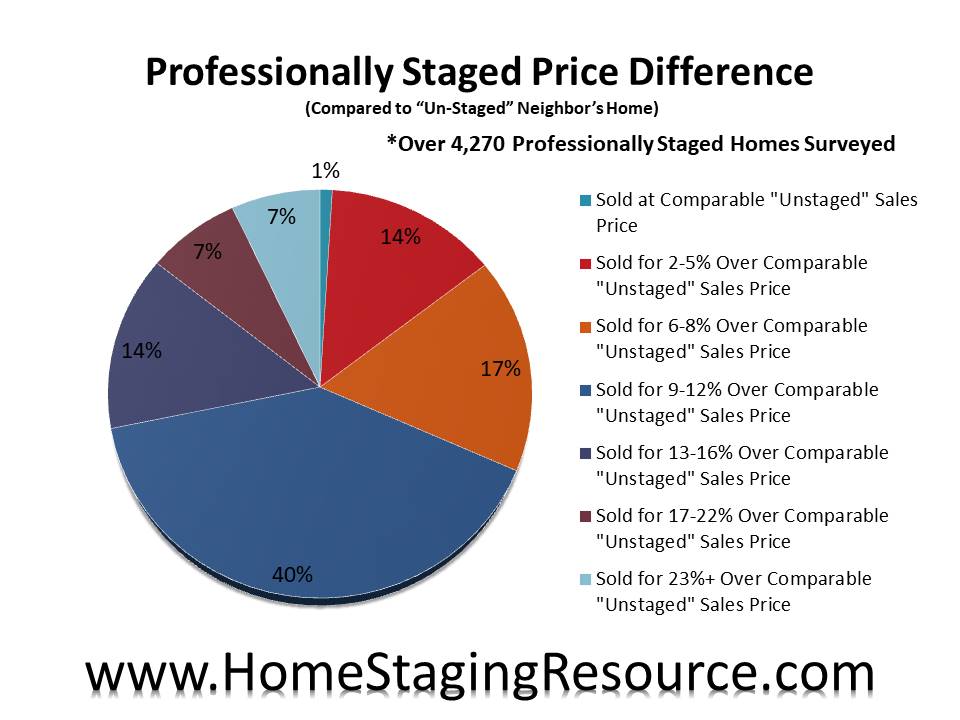 According to the National Association of Realtors (NAR), the average staging investment is between 1 and 3% of the home's asking price, which generates a return of 8 to 10%. That's a pretty good investment.
Focus your staging on key rooms.
While it is true that every room requires some attention, focus your staging efforts and dollars on a few key areas. Both buyers and sellers' agents rank these three rooms as the most important rooms to stage:
Living Room
Kitchen
Master Bedroom
If you think about it, this makes sense. These are the rooms that you spend the most time in.
However, in The Bahamas, another area of the home also ranks high on the list: The Exterior. Since so much of Bahamian life takes place outside – cocktails on the porch overlooking the ocean, a family BBQ on the pool deck – this is an area that absolutely should not be overlooked.
Ask your agent for advice on staging your home.
It can be difficult to see your own home with fresh eyes. Bahamas Realty agents will give you honest advice about what you can do to help get your home in sale condition and can put you in touch with a professional homes stager who will usually offer a free no-obligation consultation.
Click here for our Seller's Checklist – Preparing the Home to Sell